Taking a road trip with the purpose of creating a YouTube video to share with family is a different experience.  Normally, going on a road trip at our house involves having a different goal in mind, such as visiting with family or friends, with the ancillary goal of taking photographs or looking for perspective.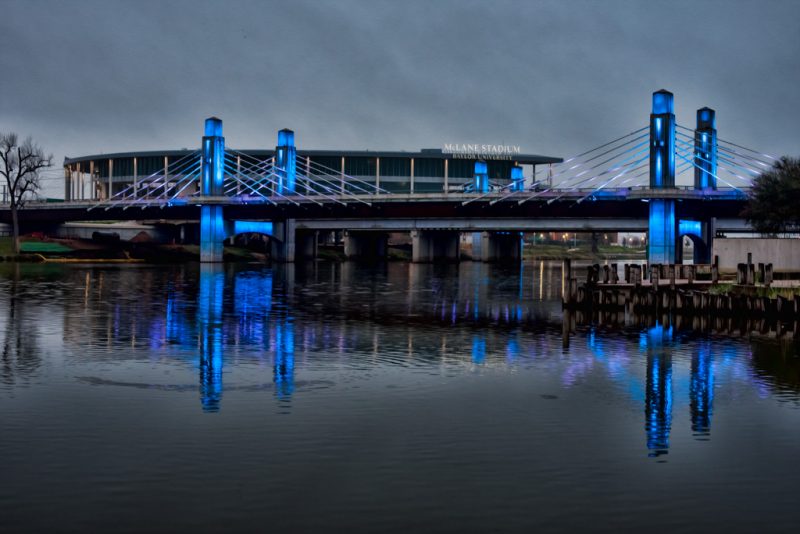 Cold and Rain
Our recent trip to Waco Texas, however, was different on a number of levels – the least of which was that it was to Waco.  Seriously. Secondly, it was cold and raining.  The original intent in visiting Waco included visiting area attractions, including the land of Fixer Upper and to share a video of the experience.   The weather forced us to alter our initial plans and limit our excursion to the Magnolia Silos tourist destination, which excels in attracting visitors from across the nation.   
Video Production
Needless to say, the weather was somewhat concerning to me as I lugged around my Nikon D750, which was used to film most of this travel log video.  I had brought a black plastic trash bag to carry the camera as we walked to the Silos from our hotel, which was only a couple of blocks away to the north.  A gentlemen I met at the Common Grounds coffee shop trailer in the complex asked me, "Is that camera waterproof?"   I smiled and gave him a nod, "Well, I'm not going to throw it in the lake – but it's got enough protection against this kind of weather" I answered with confidence.  I hope that I didn't let on that I was actually somewhat concerned.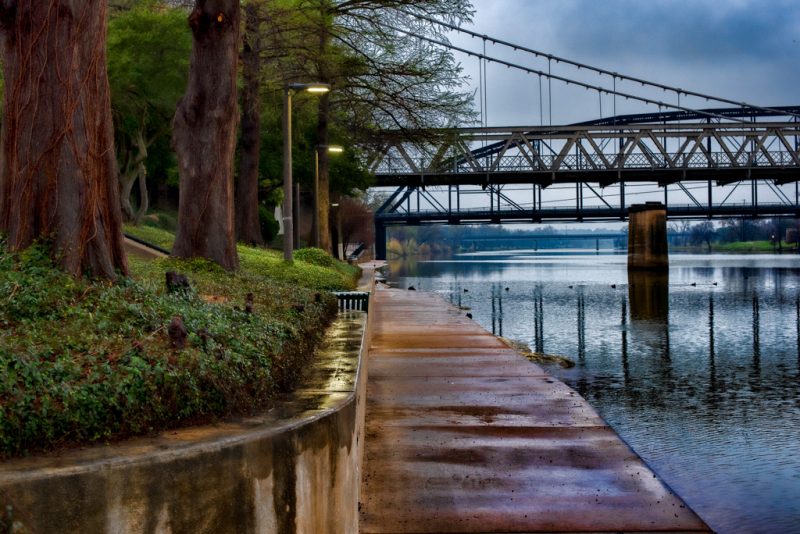 What the Wha?
Like many Americans, I like to watch HGTV's Fixer Upper show.  Fixer Upper's value is a display of genuine love for a hometown community, and humanity in general.  The spirit of Chip and Joanna's show is not only that of fixing up old homes, but provides relief in a society that seems obsessed with politics and ideological agenda.  I felt the same way when visiting the Silo complex in Waco.  It's an escape into a world of magic, where people are nice to each other and affectionate as they browse overpriced t-shirts and baseball caps, not to mention home decor.  
Is It Worth It?
A woman in a minivan rolled down her window and spoke to Traci as we were leaving.  She was looking at the line for cupcakes.  She was thinking it was to gain entry into the store.  The elderly couple were pondering if they would get out of their vehicle. "Is it worth it?" she asked. When the woman stated they were from Chicago, both my wife and I both rolled our eyes and looked into the car at both of them, "Oh God, Yes! — Go inside – that's just a line for cupcakes." We laughed as we told them of our experience and encouraged them to get out of their vehicle and go inside.
Can I Get a Ham Sandwich?
We left Waco on good terms.   I had visited Waco many times in the past, though I must admit that this was the first time I stayed at a hotel in Waco, and the first time that I ventured to a restaurant in the downtown district.  We regretted the fact that the weather was cold and wet, and both commented that we need to return when the weather was nice and visit the attractions we neglected to see this time.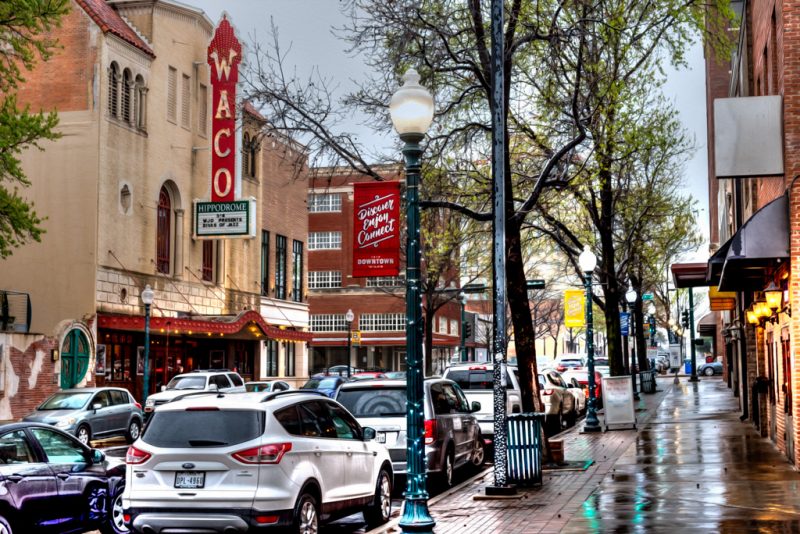 Keep Waco Wacko
Who would have guessed a few years ago that I would actually consider renting another hotel room in Waco after staying there one time, just to revisit and see the local attractions.  Seriously.  I said that.   Chip and Joanna, if you're reading this, your success beams upon your hometown.  We enjoyed seeing the change and the revival of downtown Waco.  I think the Fixer Upper show means something to Waco because Waco appears to be uplifted and encouraged. Good job.